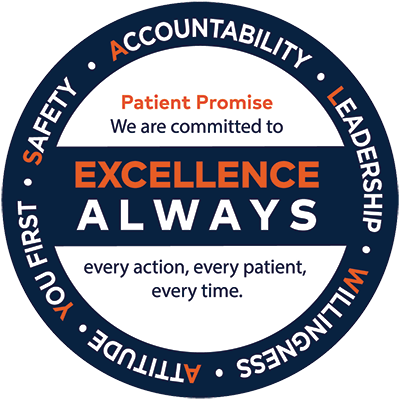 At HCA East Florida Division, we put our patients first and affirm the unique worth of each individual. We believe that exceptional healthcare is built upon a foundation of inclusion, compassion, and respect for our patients and one another.
In pursuit of an Excellence ALWAYS culture, we collectively share the following standards:
Our Mission: Above all else, we are committed to the care and improvement of human life.
Our Vision: To be your partner in healthcare excellence.
Our Values: The foundation of our culture is reflected in the outline of the ALWAYS pillars: Accountability, Leadership, Willingness, Attitude, You First, and Safety.
Our Patient Promise: We are committed to excellence always: every action, every patient, every time.