Bay View Rehabilitation at Mercy Hospital provides a complete continuum of rehabilitation services and 24-hour medical management for patients requiring intense inpatient rehabilitation. Our program incorporates a team approach in assessing the patient's ability to function independently and return to his/her daily activities. Bay View Rehabilitation has been accredited by the Commission on Accreditation of Rehabilitation Facilities (CARF).
Our mission is to combine professional excellence with compassionate concern for the whole person. We strive to provide services in a way which values human life in all its cycles and improve the well-being of those we serve.
Our team includes:
Physiatrists
Nurses
Physical Therapists
Occupational Therapists
Speech-language Pathologists
Clinical Psychologists
Case Managers
Dieticians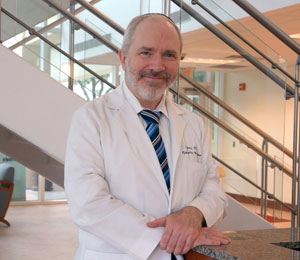 Medical Director
Terence Peppard, M.D. is the medical director of Rehabilitation Services at Mercy Hospital. A graduate of the University of Miami Medical School, Dr. Peppard completed his residency in Physical Medicine and Rehabilitation at the renowned Rusk Institute of Rehabilitation Medicine at New York University. Dr. Peppard continued his studies at the Rusk Institute as a fellow in Neuromuscular Diseases and Electrodiagnostic Medicine.
Dr. Peppard spent four years with the University of Miami Comprehensive Pain and Rehabilitation Center prior to the opening of the Mercy Hospital Inpatient Rehabilitation Facility in 1993. His expertise in post-acute care is widely recognized.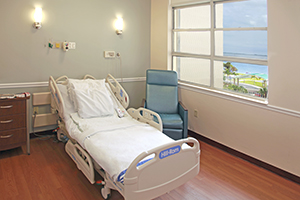 Diagnosis
Spinal Cord Injury
Congenital Deformity
Major multiple trauma
Neurological disorders (Multiple Sclerosis, Parkinson's)
Joint repair and replacement
Functional decline
Brain, nervous system or muscular disorder
Contact Us
For more information about Bay View Rehabilitation, call (305) 285-2775.
For admissions, call (305) 285-2912.
Community Stroke Support Group
Our support group is a place for stroke patients and their families to voice concerns and obtain understanding of stroke treatment and the recovery process. For more information, call (305) 854-4400, ext 2467.